Librarians & Educators
Promotional Material
Rhode Island libraries are encouraged to link to AskRI to provide RI residents with full access to the services of AskRI. Libraries may also link to individual databases provided by AskRI, in accordance with the directions below.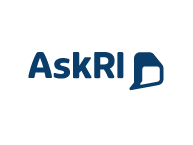 Optional text to include with logo:
Rhode Island's Online Resource Center
For learners and curious people of all ages
Download the complete list of AskRI Resource URLs and Logos
Promotional Materials
Please complete the form below to submit your question, or email us your question directly at askref@askri.org.
"*" indicates required fields
Additional database resources
Find logos, promotional materials, search widgets, tutorials, and conditions for access for each product provided through AskRI.